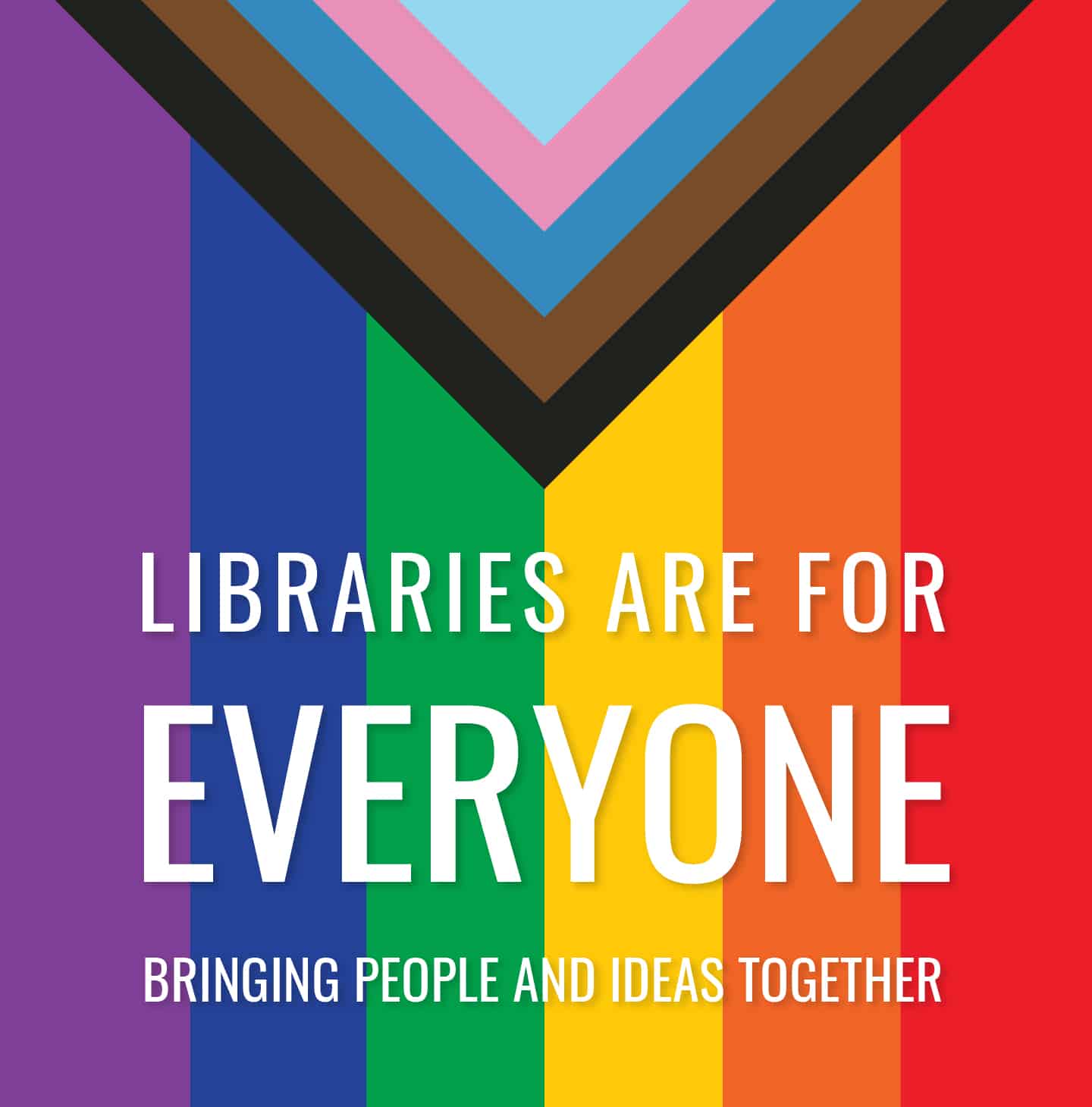 Contra Costa County Library joins the world in celebrating Lesbian Gay Bisexual Transgender Queer + (LGBTQ+) Pride Month. Honoring this month, the Library invites you to join a fabulous Pride themed Storytime and enjoy one of the many LGBTQ+ library resources. With your Contra Costa County library card, you can read the Advocate online with Flipster, watch Pride-themed films on the streaming service Kanopy, check out LGBTQ+ books from El Cerrito Library's Deloach and Troy Trust LGBTQ+ collection, borrow the My Rainbow Family Stories to Go Kit or read an eBook with Overdrive's LGBTQIA special collection. And make sure to check out the Reading Recommendations page. 
Contra Costa County libraries are proud to wave a rainbow flag with arrows to illustrate forward progress to inclusivity towards people of all skin colors, sexual orientations and gender identities, and to acknowledge those who have been profoundly affected by HIV/AIDS. We see you and acknowledge you. Come into any Contra Costa County Library this June and pick up a special bookmark with some of our favorite children's picture books celebrating rainbow families, gender identity and expression. Happy Pride!
Featured Event
Jul 28th | 6:00pm - 7:00pm
The Online Rainbow Book Club is for readers ages 18 and over who enjoy thoughtful and supportive discussions centering on LGBTQ+ titles.
Reading Recommendations
Award winners, bestsellers, staff picks and personalized picks - tell us what you're looking for, and get LGBTQ+ recommendations for you.