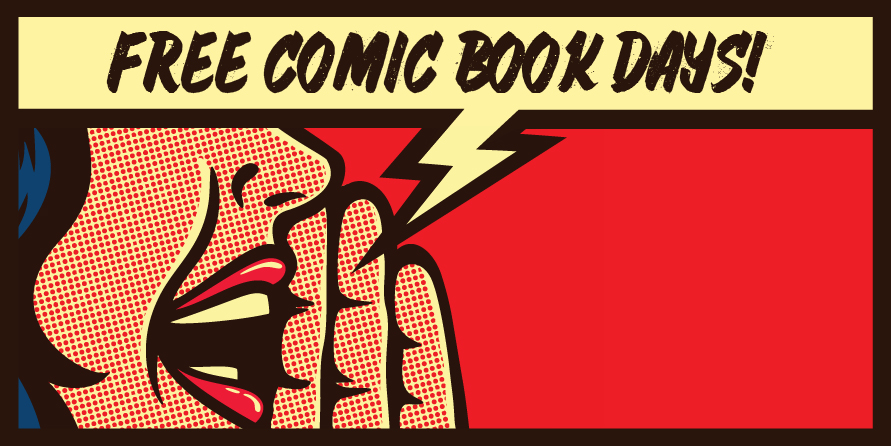 A bit later than normal but it's that time of year again when the comic book industry and Contra Costa County library come together to give away free comic books.  Starting October 24 - 31 you can come grab your free comics at select libraries. 
You can also join us for an amazing event with guest speaker Amy Keating Rogers, Lead Writer for the Cartoon Network who will participate in a live presentation on Zoom on Saturday, October 24 at 2:00 p.m.
Please check out our reading lists "chockablock" full of graphic novels and comic book collections staff created so you can continue your enjoyment of the fanciful and fantastic world that is comics.
How to get your free comics
To pick up your free comic books, make an appointment for Front Door Service at one of the following libraries. When making your appointment, scroll down and choose one of the three Free Comic Book Day bags: Kids, Teens or Adults.
From literature to spirituals to hip-hop, these poets have captured the voice of a nation through their rhythms, cadence, and verses.
Throughout U.S. history, Black physicians have played a crucial role in the history of medicine. Honor these pioneers all year long.
Black history is American history. Celebrate the achievements of these Black innovators with your school-aged child (K-12) all year long.
Free Comic Book Day Lists
Graphic novels with Accelerated Reader (AR) levels 0.5-3.0. AR is a program some schools use to monitor kids' independent reading practice.
In honor of Black History Month, this list highlights some excellent graphic novels and comic books by Black authors.