The Library is celebrating three graduates from the Library's Career Online High School program.
The Moraga Library is getting new carpet, a new service desk, a new lounge area and marketplace, new furniture and improving accessibility.
Help us spread the word about all the amazing services, resources and programs at the Library. Sign up to be a Social Media Ambassador.
Library Founded: 1913
Community Libraries: 26
Total Staff: 357
Population Served: 1,165,927
Cardholders: 351,658
Collection:  1.3 million items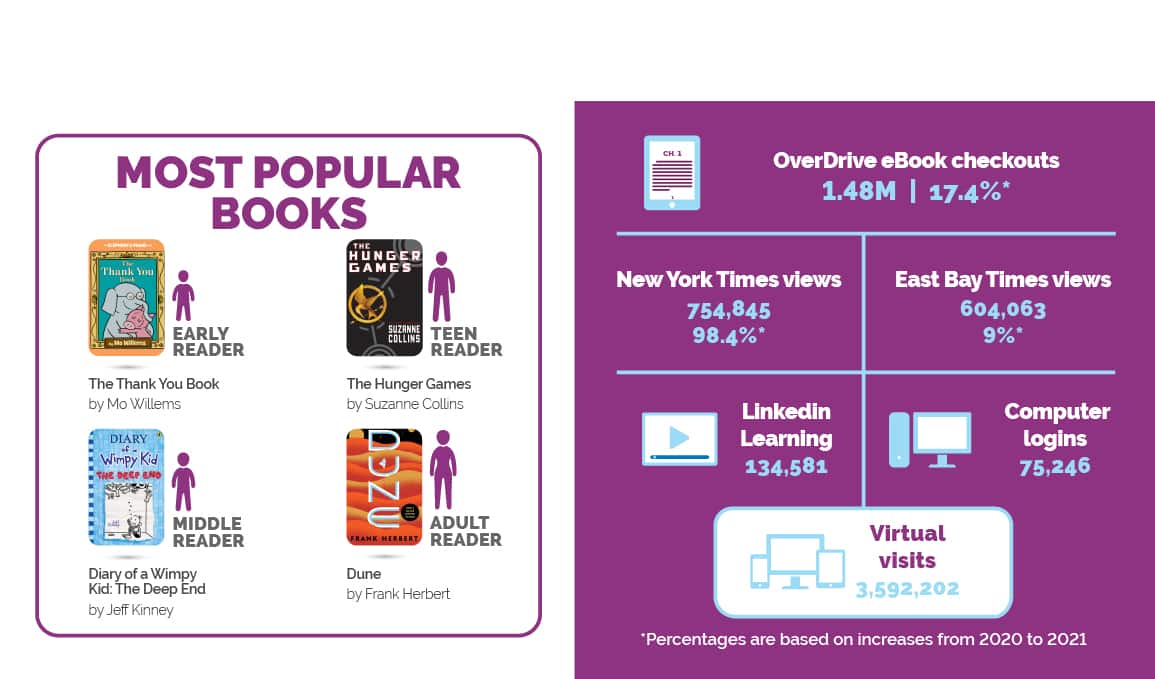 We want to hear your library story.
Has the library inspired you, helped you or been one of your favorite places?
Tell us why.
Your story helps us tell our story.
Brooke Converse
Public Information Officer/Marketing & Communications
Office: 925.608-7713
Cell: 925.329.8414
brooke.converse@library.cccounty.us