County Librarian Alison McKee discusses the history of women in the librarian profession as part of Women's History Month.
In honor of Veterans Day, read about library staff members Dean Jones and Laura McKeegan who both served in the military.
Help us spread the word about all the amazing services, resources and programs at the Library. Sign up to be a Social Media Ambassador.
Library Founded: 1913
Community Libraries: 26
Total Staff: 357
Population Served: 1,165,927
Cardholders: 351,658
Collection:  1.3 million items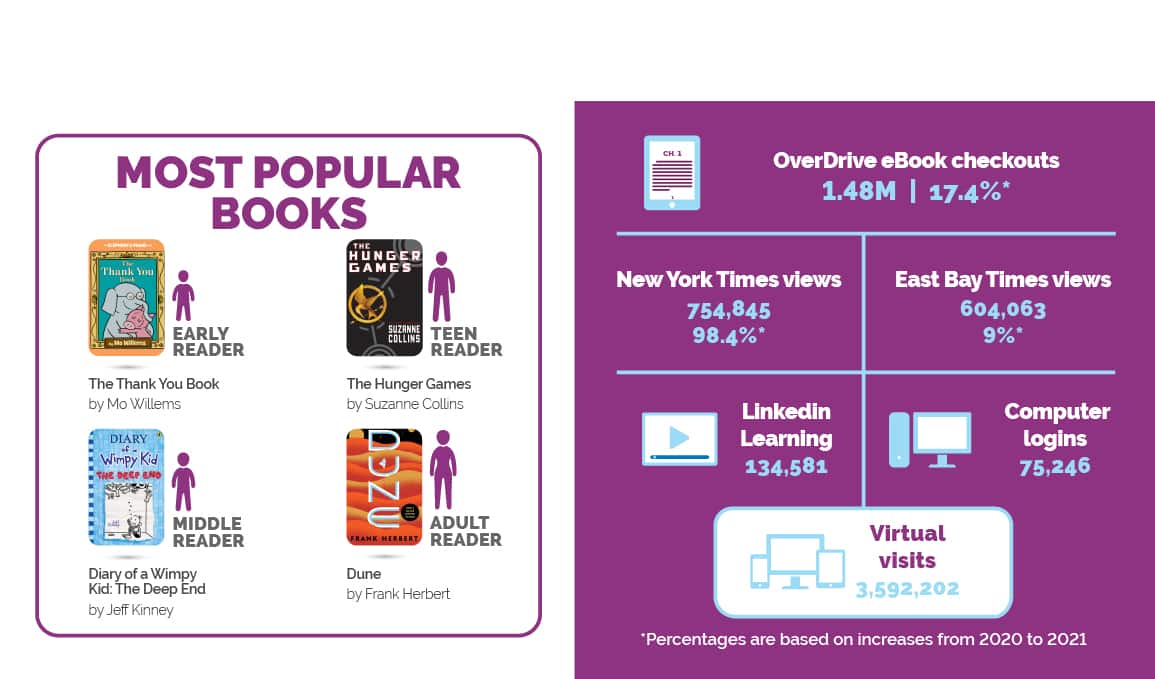 We want to hear your library story.
Has the library inspired you, helped you or been one of your favorite places?
Tell us why.
Your story helps us tell our story.
Brooke Converse
Public Information Officer
O: 925.608-7713 C: 925.329.8414
brooke.converse@library.cccounty.us
Learn about the important steps you can take to prepare your family and neighbors should an evacuation due to fire become necessary.