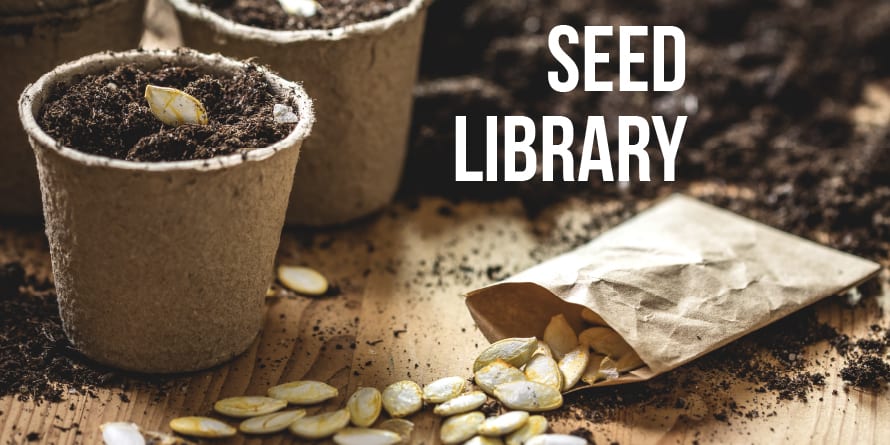 Contra Costa County Seed Library
Seed libraries available at some branches, while varied in their use, are places for community members to share and trade seeds that have been donated or harvested locally. This means that the plants that grow from these seeds will often do better than store bought seeds since they have acclimated to the local microclimates and soils. The Library has three branches where you can "borrow" and donate seeds.
El Cerrito Library "Seeds of Cerrito" Seed Library

The seeds in the "Seeds of Cerrito" Library are for everyone; there is no membership and you do not have to contribute seeds, although you are welcome to do so. You may take seeds home, plant them and reap the rewards of growing your own vegetables, grains, herbs and flowers.
For more information, please email ECCommunityGarden@gmail.com or visit the El Cerrito Library.
The seed library is sponsored by the El Cerrito Community Garden Network.
Kensington Library "Seed Circle" Seed Library

Kensington Library has a little seed library called the "Seed Circle." It is honor system based so there are no limits or strict parameters. The idea is for you to take what you need and then leave your seeds after harvest.
For more information, visit the Kensington Library.
Pinole Seed Library

When you use the Pinole Seed Library you become a member. There are no obligations or fees involved.
For more information, contact the Pinole Garden Club or visit the Pinole Library.
The seed library is a joint effort between the Pinole Garden Club, the Pinole Library, and the community.
Booklist
A wealth of resources from our collections to help you successfully grow California Native plants.
Growing Together blog
Contra Costa County Library is helping to cultivate the growth of seed libraries in our branches.
Seed Libraries blog
Find out what seeds to plant and when with a little help from the library and the Contra Costa Master Gardeners.